Stepping Stone Troubadours 
Facilitated by Madeleine Gaudet
Tuesday afternoons from 3:00 to 4:00 pm
A fun-loving group of harmonica, ukulele, banjo, piano and guitar players with a bunch of singers.  Not only do we entertain ourselves but we also go out into the community to entertain seniors.  We welcome new members to join at any time.  There is no cost to be a part of this program.  You just have to bring a smile. (No Fee) 
For more information contact the centre at 450-7849 or by email at steppingstoneseniorcentre@rogers.com
Beginner Guitar Lessons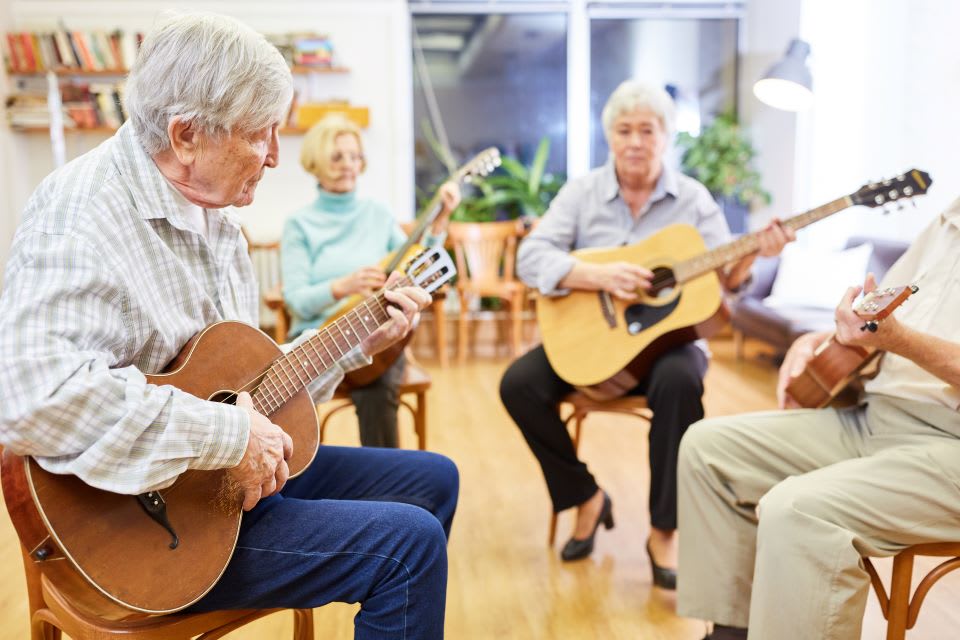 Facilitated by Mike Bravener
Thursday afternoons.  Classes run from October to May
You will learn all the basic chords and strumming patterns so that you can play 3 or more chord songs.  I help you learn to play the songs you love to play.  In the Intermediate class I build on that and teach Barre Chords and the little "riffs" that make your playing more interesting.  I also teach basic scales at this level, so you can learn to solo. Fees are $90 for 6 weeks.  Contact Mike at 472-4186 or by email at mikebravener@gmail.com for more information.
Craft Group
Facilitated by Pat Brideau
Thursday afternoons at 1:00 pm to 3:30pm
Join this lively, social group of ladies for a fun afternoon of crafts.
You are welcome to quilt, knit, crochet, cross stitch, draw etc. Bring your favourite craft to work on.  If you have a craft that you would like to do or would like to try, there are lots of helpers here to give you a hand. You don't have to be a pro-crafter, just come out and have fun, stitch away, and have a chat with the gang.
We always have a light snack with tea and coffee.  There are no fees with this program. Contact Pat at jpabrideau@outlook.com
Acoustic Jam (Currently Looking for
Participants

)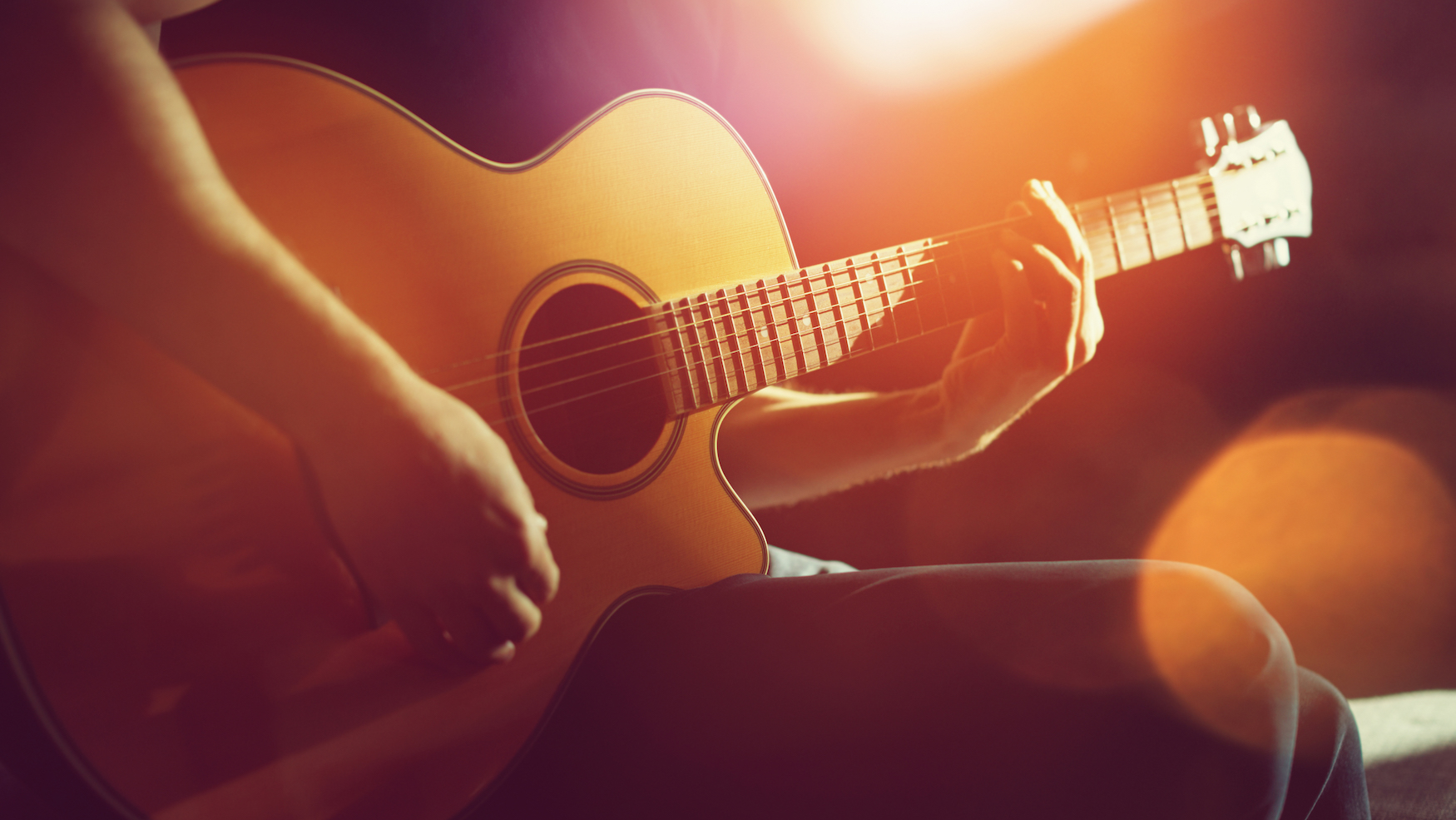 Facilitated by: Richard Owen.
Monday afternoons from 3:15 to 5:15.
Members share their acoustic musical talents and friendships in an encouraging and fun atmosphere. The club is limited to 14 participants as time and space permits. 
Contact the Centre at: steppingstoneseniorcentre@rogers.com.
Stepping Stone Ukulele Club
Monday from 11:30 to 12:30.
The mission of the Club is to be able to come to a safe place where we can enjoy playing ukuleles, singing, and making new friends. This is a club, not a teaching class. We learn from each other. It is an open invitation to any member who has a ukulele and wants to come along. All levels of playing and singing are welcomed. Reading chords from sheet music will be required. However, if you don't know the chords, you will soon learn from the group. Members are welcome to bring music to share with the others.
Cost is $2 per session to help with cost of photocopying.
Contact – steppingstoneseniorcentre@rogers.com.
Sewing Sisters
Facilitated by Leanne Merrill
Wednesday mornings from 9:00 am to 1:00 pm
Small group of ladies who are experienced and love to sew and quilt.  Members bring their own projects and socialize while working. Group is currently at capacity.
For more information contact the Centre: steppingstoneseniorcentre@rogers.com.
String Along with us
Facilitated by Brian Cassidy
Wednesday afternoon at 1:30- September to May
Bring your stringed instrument (guitar, ukulele, fiddle etc.) and voice and join us in a musical session where everyone, regardless of skill level, participates. Music, including some sheet music, will be provided but members can submit songs for consideration. Files will be distributed online via Dropbox and members are encouraged to download and print their own copy. Music genres will be mostly folk, county, pop and gospel. No fees required. Contact Brian at 472-6768 or by email at bpc@unb.ca
Art Lessons
Over the years, the Centre has offered this program when there were people available to give Art Lessons in several different mediums. If the interest is there, the Centre will attempt to find a Facilitator.
Theatre
Theatre has been offered at different times of the year, with a focus in recent years, on Readers' Theatre. Many of the productions have been written by members. The format of Zoom presentations was used and recorded for viewers to watch at their leisure during Covid-19. We are open to starting up a Theatre group at any time.
Steppingstone Troubadours
Note: This program has been on hiatus due to Covid-19 restrictions. As soon as possible, the Centre hopes to be able to restart.
Facilitated by Madeleine Gaudet
A fun-loving group of harmonicas, ukulele, banjo, piano, and guitar players with a bunch of singers. Not only do we entertain ourselves, but we also go out into the community to entertain seniors. We welcome new members to join at any time. There is no cost to be a part of this program. You just must bring a smile. Contact Madeleine at mmgaudet@rogers.com.
Watch the Calendar and Updates for information.
Stepping Stone Singers.
Note: This program has been on hiatus due to Covid-19 restrictions. Plans are in the works to restart as soon as possible.
This is a group of members who love to sing and socialize together at least once a week- on Thursday mornings in the past and on Tuesdays prior to Covid. The Singers go out into the Community to entertain others, especially other Seniors.
Watch the Calendar and Weekly Updates for information.
Harmonica Lessons
This program has been offered starting at the Beginner Level. It was also affected by Covid-19 restrictions.
Watch for further Updates.
Ukulalians
Facilitated by: Debra Birch and Allison Hubbard.
Thursdays at 12:30 pm
This group of Ukulele players have been together since 2014. They are advanced at reading and playing music with their various sizes of instruments. The group is known locally for entertaining at Nursing Homes, Special Care Homes, and celebratory events in the Community. They have a variety of programs to offer depending on the type of concert required. We are at capacity, experienced ukulele payers are welcome to put their name on a waiting list.
For more information contact the Centre: steppingstoneseniorcentre@rogers.com.